Home
BUMAYE primarily refers to a scant for Muhammad Ali in a historic boxing match. the underdogs fight for recognition and a place in society. This is what we want to do with BUMAYE. We are a management and booking agency for young creatives with a heart for music and more specifically the broad hip hop spectrum.
Created by people who operate from within the industry and work in function of and for the artist. We guide young emerging talents until they reach their goals and we help well-established artists to set their goals higher. Our performers are all names that can take your event to the next level. Check out our roster and contact us if you have any questions!
July 31st, 2023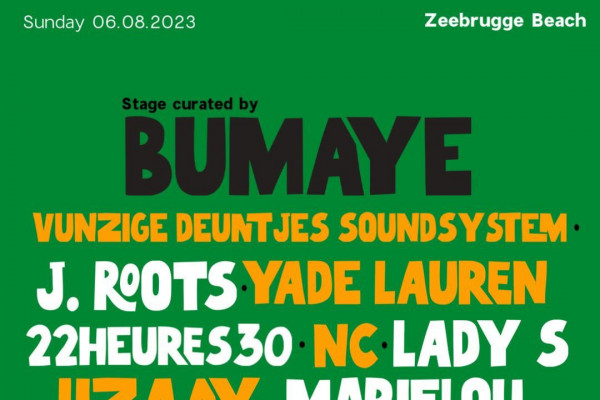 Ter ere van 10 jaar WECANDANCE hosten we met Bumaye een heel weekend lang de heetste stage van Zeebrugge strand. 🥵
Haast je naar de website...
READ MORE
Cookie consent
Please choose which cookies you want to consent to.